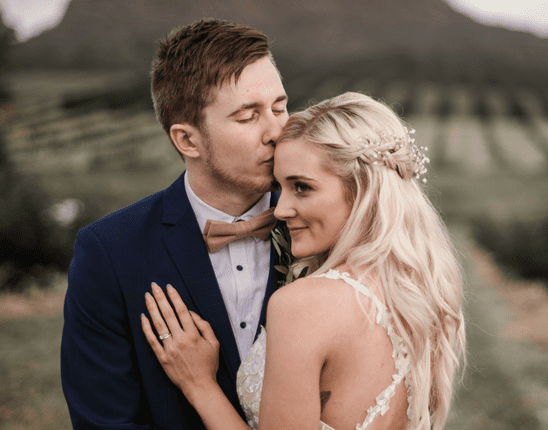 Timing
is everything
---
A wedding day is a finely tuned machine. Our stylists see the wedding day as a whole and understand that they must be completed on time and out of the way ready for the photographer to start their magic.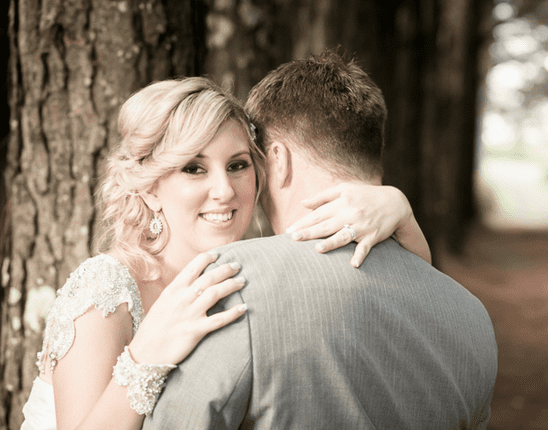 Your Dream
is our reality
---
Searching for the right stylists can offen feel overwhelming. So many choices and options it can be difficult to know where to start. Our Marketplace makes it easy for you.
What Our Brides Are Saying About Us

Abbie Shurey
I just wanted to send you an email to say thank you for the amazing job you did for me, my bridesmaids and my mum on our wedding day. You seriously worked some magic and I could not have been happier with the end result.
Our make up lasted all night which was great as the cameras were on us right until the end!

Staci Meiers
Incredible! I had booked someone previously who cancelled on me and I booked Lisa last minute. Lisa created the look I wanted and she was open with what will look good for each person. Our hair and makeup lasted the whole day. We were so happy!

Janelle Harrington
Lisa was fabulous and prior to the day, we spoke about what I wanted and the colour scheme. The trial went well and on the day the makeup was flawless. The whole experience was great. Meaghan did the hair and she did everything that I wanted. They did my hair and makeup and also my maid of honour. The studio is absolutely beautiful! Highly recommend.
BRIDAL MAKEUP NEEDS TO DO A LOT MORE THAN
EVERYDAY MAKEUP!
IT NEEDS TO LOOK STUNNING UP CLOSE AND
PHOTOGRAPH BEAUTIFULLY AS WELL.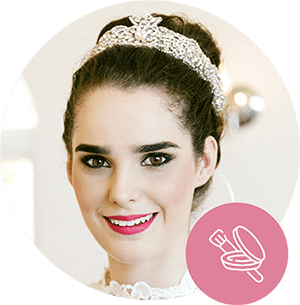 It must last all day and into the evening, often for 12 or more hours without the need for major touch-ups. It needs to be water resistant for our humid climate, oil free for reduced shine, and be light and comfortable to wear.
A bride should not look 'plastered' or feel uncomfortable in the makeup she is wearing and it should complement her features and bring out her inner glow.
Our makeup artists understand all this as well as the fact that not every bride wants a full heavy makeup, in fact, more often than not a natural look is requested. Our makeup artists will design a look that is just right for you.
ARE THE BEST CHOICE
FOR YOUR SPECIAL DAY
They will discuss your overall wedding day theme and colours and design a look for you.
They understand the best makeup application to bring out your best features.
They will assess your skin type and work with any sensitivities you have.
They will listen to your ideas and guide you to get the best from your makeup.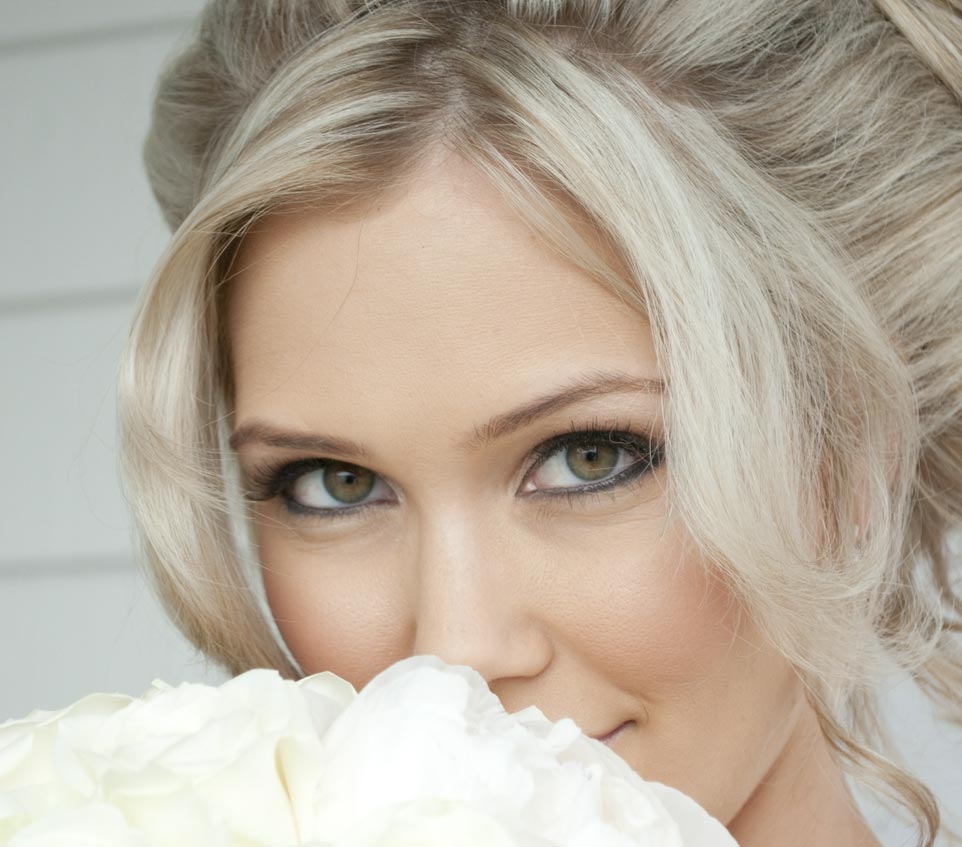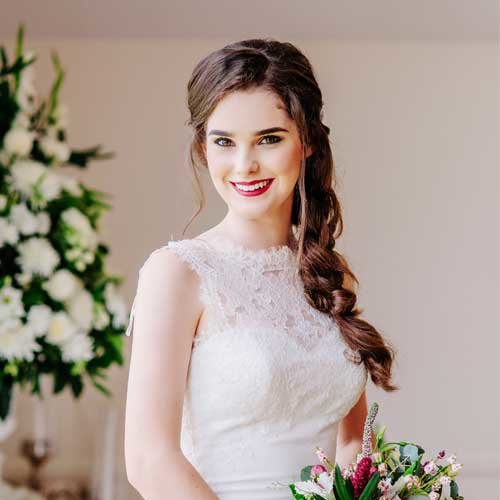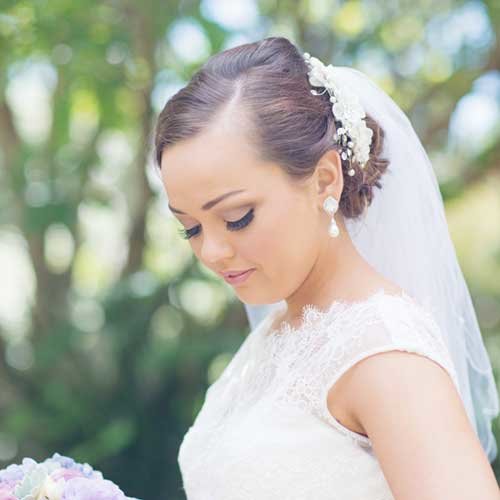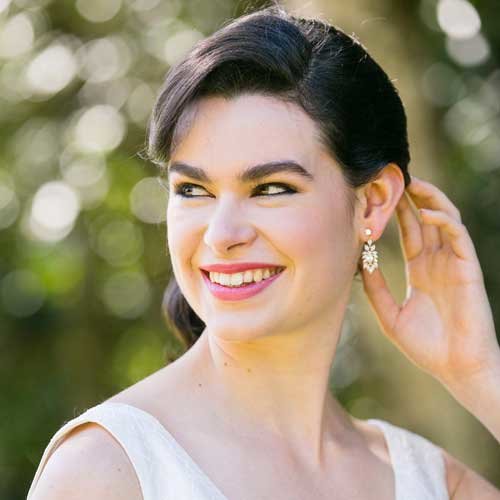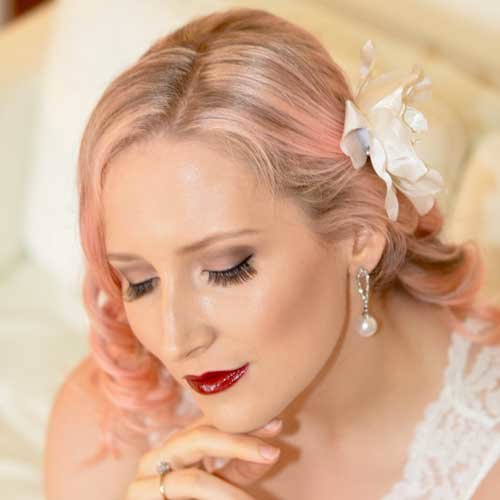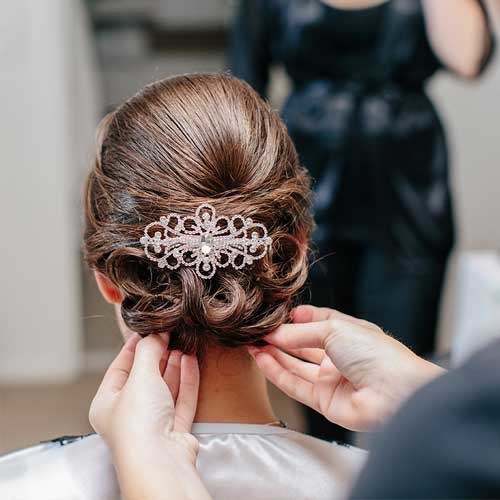 the best hair stylists with the right
qualifications and experience with
bridal hair styling
We pride ourselves on not only picking the best hair stylists with the right qualifications and experience with bridal hair styling, but also the right 'fit' with their personality, friendliness, warmth and ability to work under pressure and to a deadline.
They must be able to interpret the bride's requirements, suggest styles that will suit not only the bride and her hair but also the style of the wedding and create them in keeping with the timing restraints of a busy wedding day.
We understand that a brides wedding day is one of the most important days of her life filled with family and friends that care. We like to think that your Hair 4 Brides hair stylist will fit in nicely and feel like 'one of the family' on the day.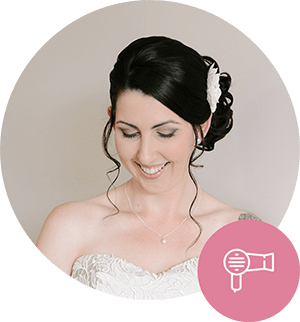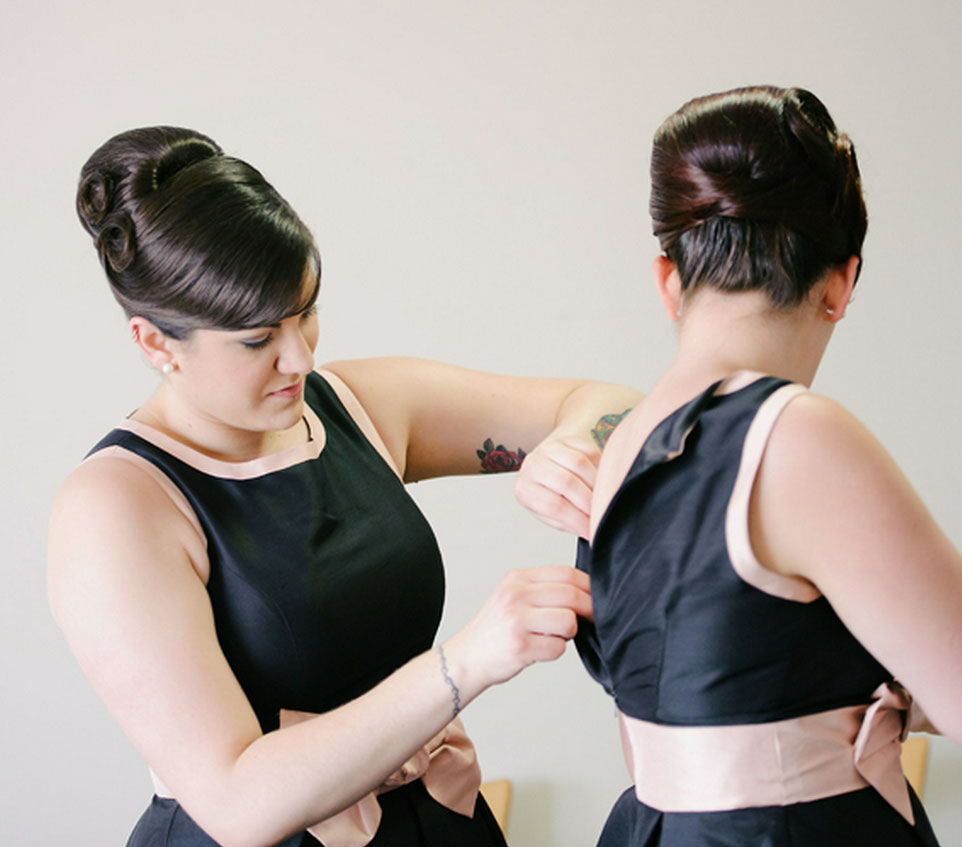 OUR HAIR STYLISTS ARE THE BEST
BECAUSE THEY UNDERSTAND
They will discuss your ideas and design a hairstyle that best suits you, your dress and the theme of your wedding.
They can suggest various options that will work with your length, thickness and condition of your hair.
They can advise at your trial on the best path to take to ensure your hair is in peak condition on the day.
They can look after the full range of hair styling needs for everyone from the flowergirl right through to the mother-of-the-bride.