Are you looking for wedding makeup or hair styling jobs?
Would you like to spend more time on your creativity and less time on being bogged down with the marketing, quoting and accounting side of running your business?   Do you have exceptional makeup or hair styling skills coupled with a love of doing weddings and a genuine interest in providing the best possible service?   Then we want to hear from you.  
Sign up for

FREE

on the 4 Brides Marketplace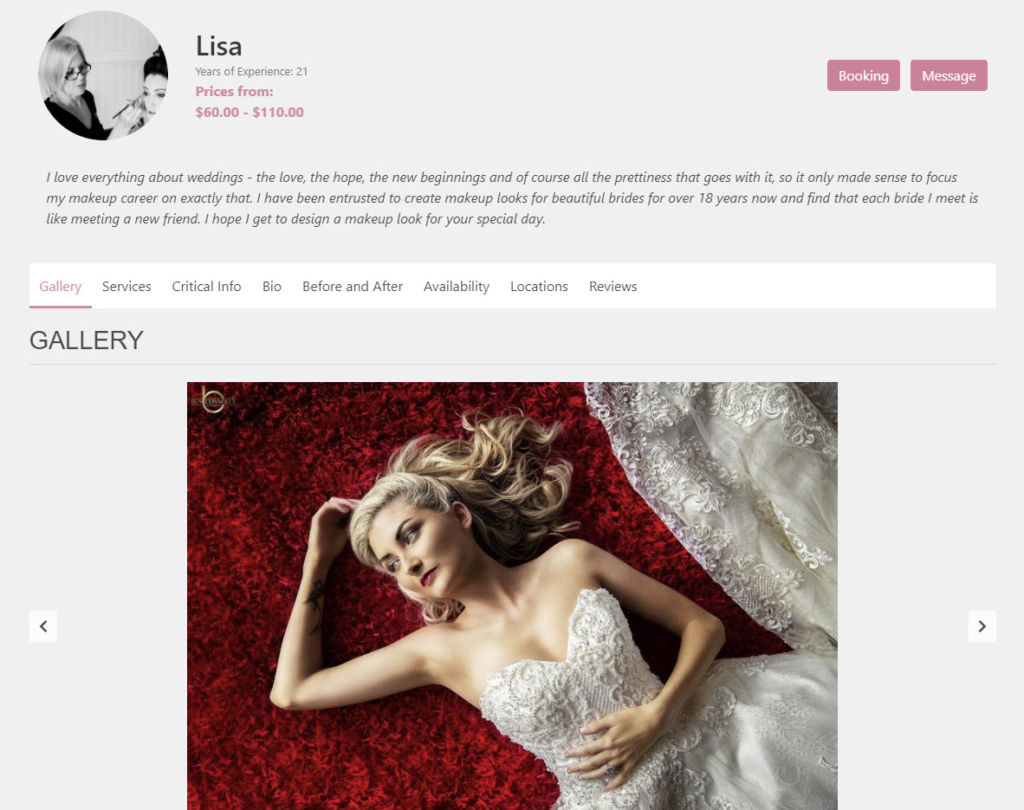 So, in a nutshell, what's it all about and what's in it for me?  
If you are looking for more wedding makeup and hair styling work then listing for FREE on the Makeup & Hair 4 Brides Marketplace is the perfect solution for you.
Own individual profile all about YOU  – your own bio where the bride can get to know you and learn about your skills and experience, plus your own gallery showcasing your own work. No external business names or details however will be listed on your profile.    

YOU set your own prices plus YOU  allocate how much time YOU would like allocated for each service item and the marketplace will automatically book you for that amount of time based on the services selected by the bride.

Work when YOU  want to work – you have full control over the hours and days you open up for bookings PLUS you can block out dates ahead that you don't want to be booked for.    

Set your own travel inclusion zones – the marketplace will prompt you to add in a travel fee outside your travel inclusion zone. You can assess this on a booking by booking basis.  

Ability to confirm or reject smaller bookings or early starts prior to 6am – bookings for only 1 or 2 people, or starts prior to 6am will be 'on request' and the marketplace will send you a message asking you to confirm or reject this booking, or add in an early start time fee.    (Please note: for stylists offering both makeup and hair styling skills, a booking for 2 people for both makeup and hair with the one stylist would be treated as a booking for 4 people for the automatic booking confirmation side of things).  

List your special services or skills – select all the skills that you have in your profile setup and the marketplace will match you to brides requesting those particular skills.  

Automated  quoting and booking system – the marketplace works 24/7 quoting and booking for you. No more hours at the computer doing up quotes, following up on enquiries or confirming bookings.   The marketplace does it all for you.        

Built-in accounting program – yes, the marketplace will also handle all periodic payments from the bride, ensuring her account is paid in full prior to the booking date.   Payment to the stylist will be automatically made within 7 days of the booking date straight into your Paypal account.    

A no-nonsense satisfaction guarantee across the site.

Support when you need it so you are never on your own.   With over 20 years in the wedding industry there isn't much that we can't advise you on.    
But the best part……it is totally  FREE TO LIST
and public liability INSURANCE IS INCLUDED!
Yes, we know you want to know all about the $$ side of things so here are the main points (please read the full Terms & Conditions in conjunction with these points):
Everything booked through the marketplace will be invoiced by the marketplace under your own ABN and payments received from the bride will be  held until the service has been performed and the booking has been finalised.  A booking may be for a wedding day booking or a trial booking.   The system will treat both the same.   Travel fees and any incidentals charged through the system will also be invoiced by the marketplace.  

80% of the invoice total, after 2% payment gateway transaction  fees have been deducted, will be paid to the stylist with 20% being paid to the marketplace. So essentially, we don't earn if you don't earn so it's in our best interests to promote the marketplace and get you booked as much as possible.  

Insurance – public liablity and products liability insurance is included as part of your platform listing covering all bookings made via the platform.   *Claim excess may apply.  

There is a no-nonsence cancellation policy  across the site with stylists also receiving the same percentage of any cancellation fees collected.  
OUR IN-BUILT TRAINING INTRANET HELPS GUIDE YOU ALONG THE WAY.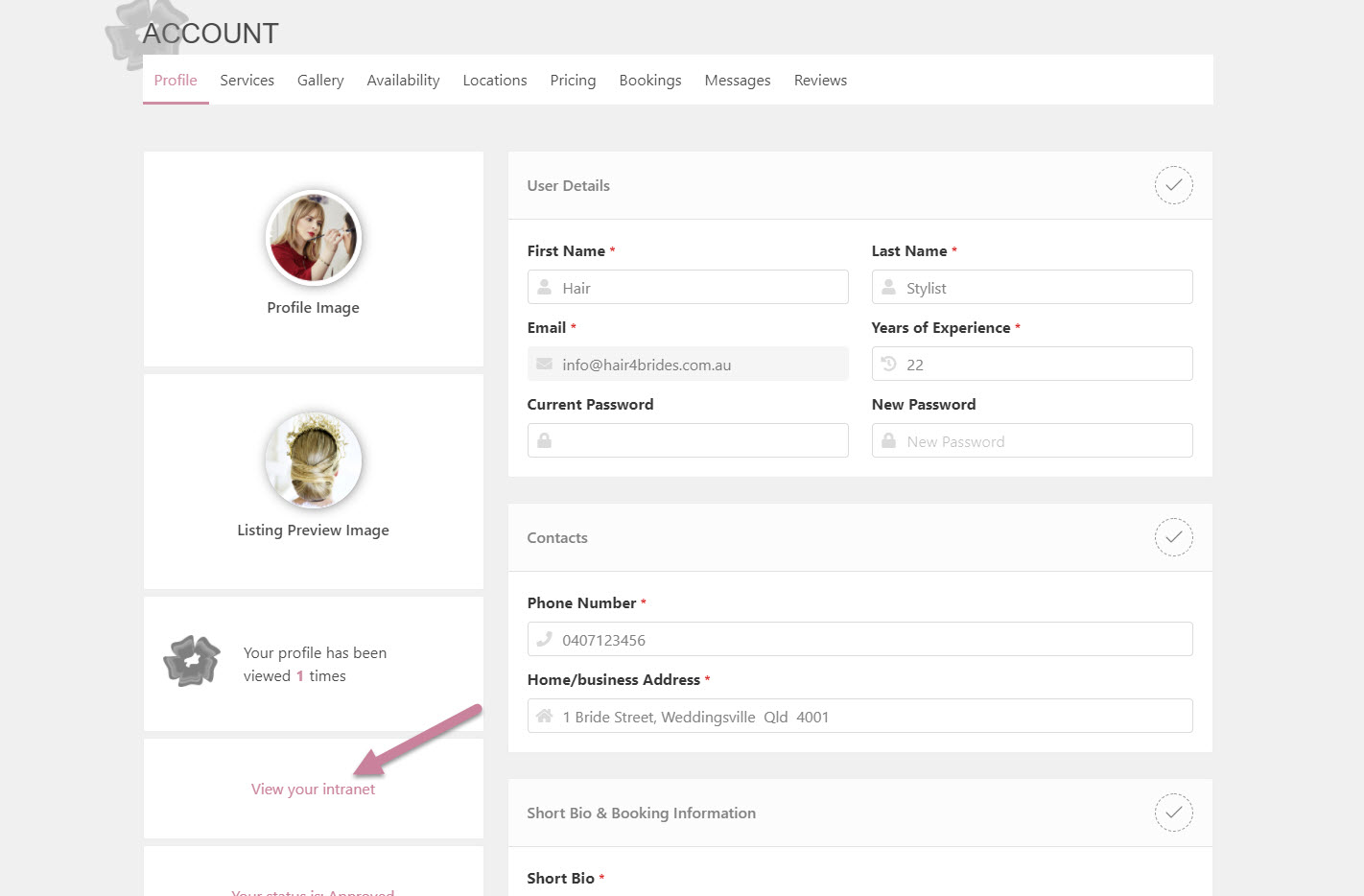 So, what's the catch?    
Well, there isn't one.   If you meet the requirements to list on the 4 Brides Marketplace then you are in.   It really is pretty easy.   Following are some essentials required  to be considered for the 4 Brides Marketplace:
ABN – each listing must have their own current ABN.   This is free to obtain via https://abr.gov.au/

Own equipment, tools, products, disposables, reliable transport, etc., to fully complete a booking.    

Must be a minimum of 18 years of age.

At least 4-6 images of relevant work you have done to accompany your application.   We need to ensure a minimum standard and skill level across all of our listings.  

Paypal account  for payments to be made from the marketplace to you.  

Stylists must be able to handle the pressures of a  wedding day: Ability to work under pressure, to a strict timetable and have a friendly disposition.  
Like all fun and exciting things there always has to be the legal aspect to dull it down just a little.
Here's the link to our full Terms & Conditions.
By applying to join the 4 Brides Marketplace it is accepted that you agree to these Terms & Conditions.