Your wedding day is one of the most important and memorable days of your life. As a bride, you deserve to look and feel absolutely stunning as you walk down the aisle.
That's why we're thrilled to present Makeup & Hair 4 Brides, the ultimate marketplace designed exclusively for brides-to-be like you, seeking top-notch makeup and hair artists.
Gone are the days of endless searching and countless consultations to find the perfect beauty professionals for your big day. With Makeup & Hair 4 Brides, we've streamlined the process to make it easier than ever for you to connect with the most talented artists who specialize in bridal beauty.
Our marketplace features an extensive directory of professional makeup artists and hairstylists who have a wealth of experience in creating breathtaking bridal looks. Whether you envision a classic and elegant style, a bohemian-inspired look, or something entirely unique, our diverse range of artists can bring your vision to life.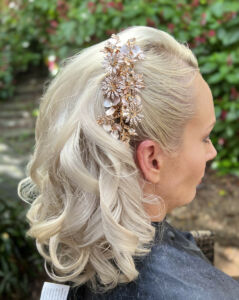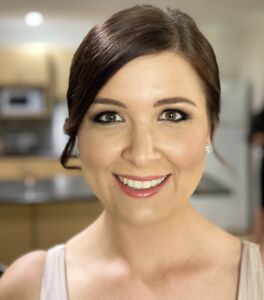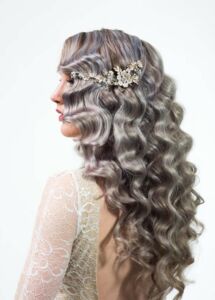 How does Makeup & Hair 4 Brides work?
It's simple! As a bride, you can browse through the profiles of various artists, exploring their portfolios, previous work, and client reviews. This allows you to get a sense of their style, expertise, and the quality of their services.
Once you find an artist that resonates with your vision, you can directly connect with them to discuss your specific needs, availability, and pricing.
We understand that every bride has different preferences and budgets, which is why Makeup & Hair 4 Brides offers a range of options to suit your requirements.
From full-service packages that include hair, makeup, and trials to à la carte options, you have the freedom to tailor your beauty experience to match your unique desires.
In addition to connecting you with talented artists, Makeup & Hair 4 Brides also provides valuable resources to help you prepare for your wedding day.
Our blog features articles, tips, and tutorials on various bridal beauty topics, ensuring that you have all the information you need to make informed decisions and achieve your desired look.
Join us at Makeup & Hair 4 Brides and embark on an exciting journey to discover the perfect makeup and hair artists who will enhance your natural beauty and make you feel like the most radiant bride on your special day.
Say goodbye to the stress of searching and let us help you create the wedding look of your dreams.
Your bridal beauty adventure begins here, at Makeup & Hair 4 Brides – the ultimate marketplace for brides-to-be.