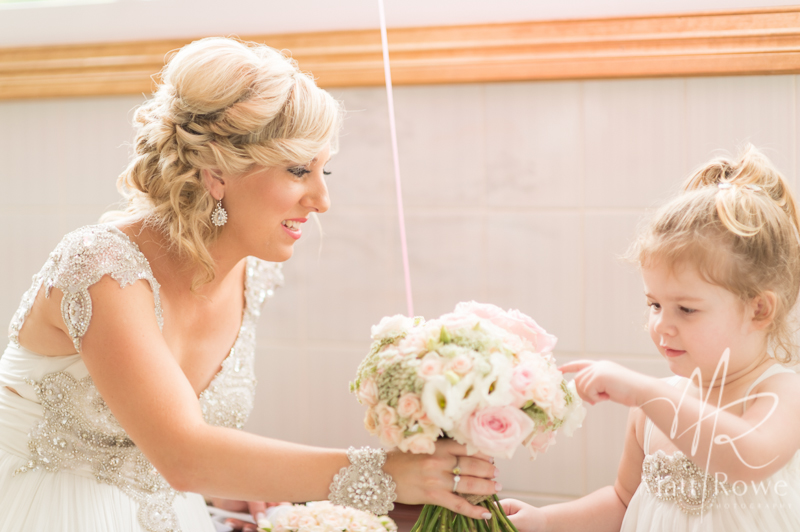 Your wedding day is a magnificent celebration of love, and as a bride-to-be, you deserve to feel like your most luminous self. Entrusting your beauty needs a specialist who understands your vision and can tranform you into a vision of elegance is an important part of obtaining that picture-perfect bridal look. Makeup & Hair 4 Brides, the go-to destination for brides seeking flawless hair and makeup services.
In this blog post, we'll look at why Makeup & Hair 4 Brides should be at the top of your list when it comes to hiring a Hair and Makeup Artist (HMUA) for your wedding.
Tailored Elegance for Every Bride
Every bride is different, and Makeup & Hair 4 Brides believes that every bride deserves a uniwue beauty experience.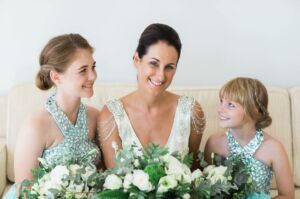 To develop a design that is tailored just for you, our team of highly qualified artists takes the time to learn about your preferences, style, and wedding theme.
Whether you envision a natural, ethereal glow or a glamorous red carpet-inspired transformation, their experts will bring your dream bridal look to life.
Extensive Expertise and Experience:
With Makeup & Hair 4 Brides, you can trust that you are in capable hands. Their team of HMUAs boasts extensive expertise in the bridal beauty industry, having worked with countless brides and gained a reputation for excellence. They stay up-to-date with the latest trends, techniques, and high-quality products to ensure that you receive a flawless and long-lasting result on your special day.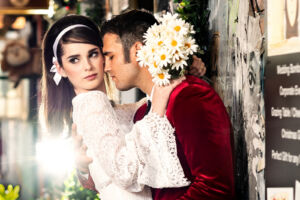 Picture-Perfect Results
On your wedding day, you want every detail to be picture-perfect, and your hair and makeup are no exception. Makeup & Hair 4 Brides excels in creating stunning looks that not only appear flawless in person but also translate beautifully in photographs. They understand the importance of balance, lighting, and capturing your natural radiance on camera, making you look breathtaking from every angle.
Stress-Free Beauty Experience
Planning a wedding can be overwhelming, but your beauty preparations should be a stress-free and enjoyable experience. Makeup & Hair 4 Brides offers a seamless process from start to finish. They provide convenient consultations, trial sessions, and a dedicated team that will be there on your wedding day to ensure your hair and makeup are executed flawlessly, allowing you to relax and enjoy every moment of your bridal journey.
Stellar Reviews and Satisfied Brides
Don't just take our word for it – let the testimonials of countless satisfied brides speak for themselves. Makeup & Hair 4 Brides has built a stellar reputation for their exceptional service, attention to detail, and ability to exceed expectations. Their brides rave about the transformation they experience, feeling like the best version of themselves on their wedding day.
Your wedding day is a once-in-a-lifetime event, and Makeup & Hair 4 Brides understands the significance of making you look and feel absolutely stunning. With their personalized approach, expertise, and commitment to perfection, they are the ultimate choice for brides who seek nothing but the best. Book Makeup & Hair 4 Brides, and allow their team of talented HMUAs to bring your bridal beauty dreams to life, leaving you free to focus on creating everlasting memories on this extraordinary day.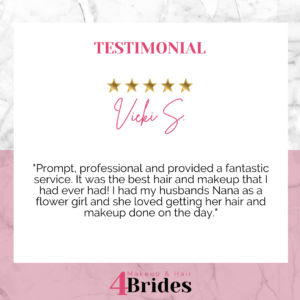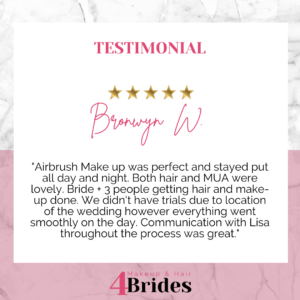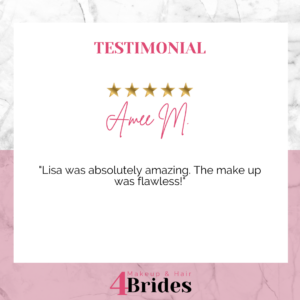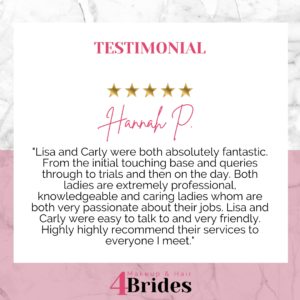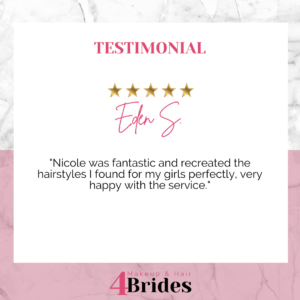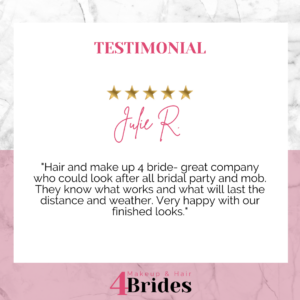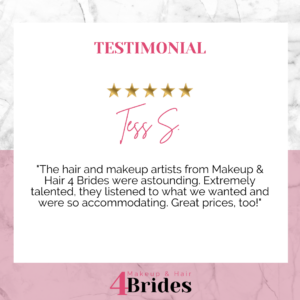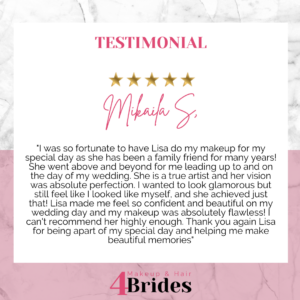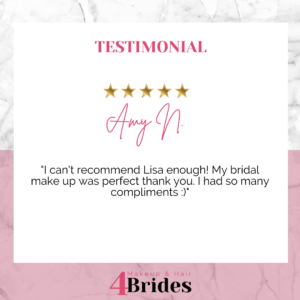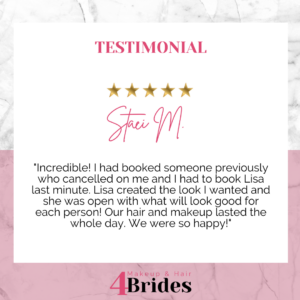 The Makeup & Hair 4 Brides marketplace allows you to search for available wedding hair and makeup artists for your wedding date. You can also check their profile and gallery and search for specific keywords or services on the website.
Have questions? Contact 4Brides here.