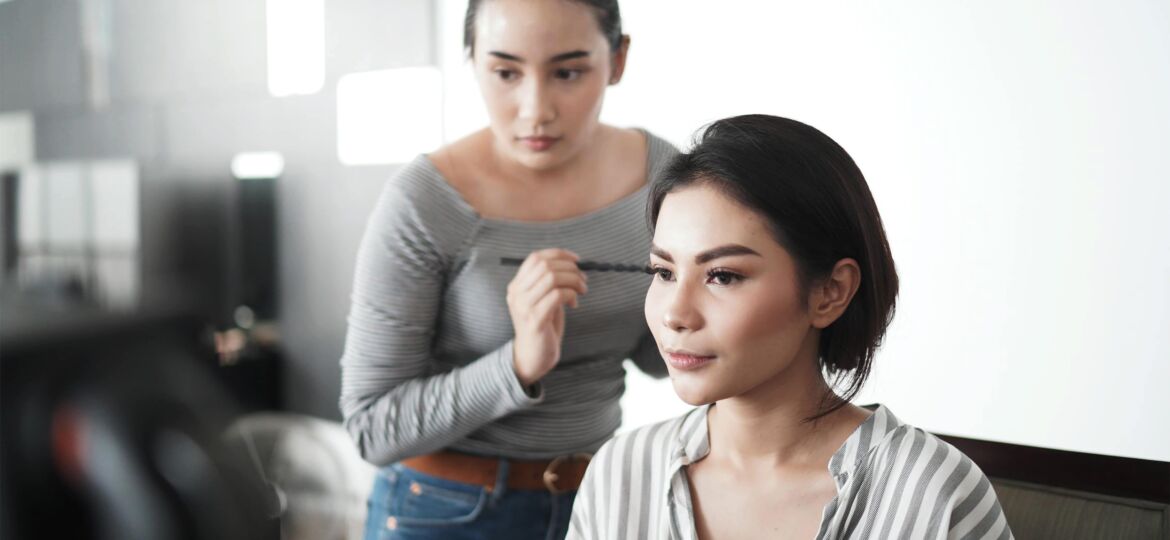 Your wedding day is a special event and one of the most photo-filled days in your life! You want to look and feel your absolute best. That's why you must select a professional makeup artist who can help make that happen! A bridal makeup trial is one of the most significant steps in getting picture-perfect for your big day.
Practising your bridal make up can allow you to try out different bridal make up looks without any pressure.
The Benefits of a Bridal Makeup Trial
Bridal makeup trials offer many benefits to ensure you look picture-perfect on your big day. They allow you to get comfortable with your artist and their techniques. By the time for the actual wedding day, there won't be any surprises or worries about how it will turn out.
Plus, having a trial ensures that you can test out different looks before settling on one. During this time, you and your artist can decide on foundation shades and eyeliner styles to lip colours and contour techniques.
Preparing for Your Bridal Makeup Trial
Here are a few tips to keep in mind as you prepare for your bridal makeup trial.
Do Your Research Ahead of Time
Before heading in for your trial, take some time to research different styles and looks that you like. A wedding makeup trial will give you an idea of what looks you want and don't like on yourself. This trial will also give your makeup artist an idea of what kind of bridal make up look you're going for. A trial run will help them create your desired look.
Pinterest is an excellent resource for finding inspiration. You can save images you like so that you have them handy when discussing potential looks with your artist.
You can also bring along items like lipstick swatches and lash references if desired! With all this information ahead of time, you and your artist can create the perfect look for your wedding.
Keep in mind that if there is something specific you'd like, be sure to mention it during the trial. This is so your artist can add into your look.
Bring Reference Photos
It's always helpful to bring reference images with your favourite aspects from different looks. Maybe there's one photo where you love the colour palette while another has an eye makeup that speaks to you. It's best to just bring both! That way, your artist can create something custom specifically for you by including elements from multiple wedding makeup looks.
Start Early
It's always best to start your trial early when prepping for your wedding day look. Give yourself plenty of time ahead of the big day! This way you can experiment with different looks until you find one that suits you perfectly. You don't want to wait until the last minute to discover that you don't like what you chose!
Create a Trial Run Schedule
As with other aspects of wedding planning, preparation is vital when booking your wedding makeup practice appointment. The first step to practising bridal make up for your wedding is to schedule a trial run that works for you. It's important to schedule your wedding makeup trial well in advance, so there's plenty of time to make adjustments if needed.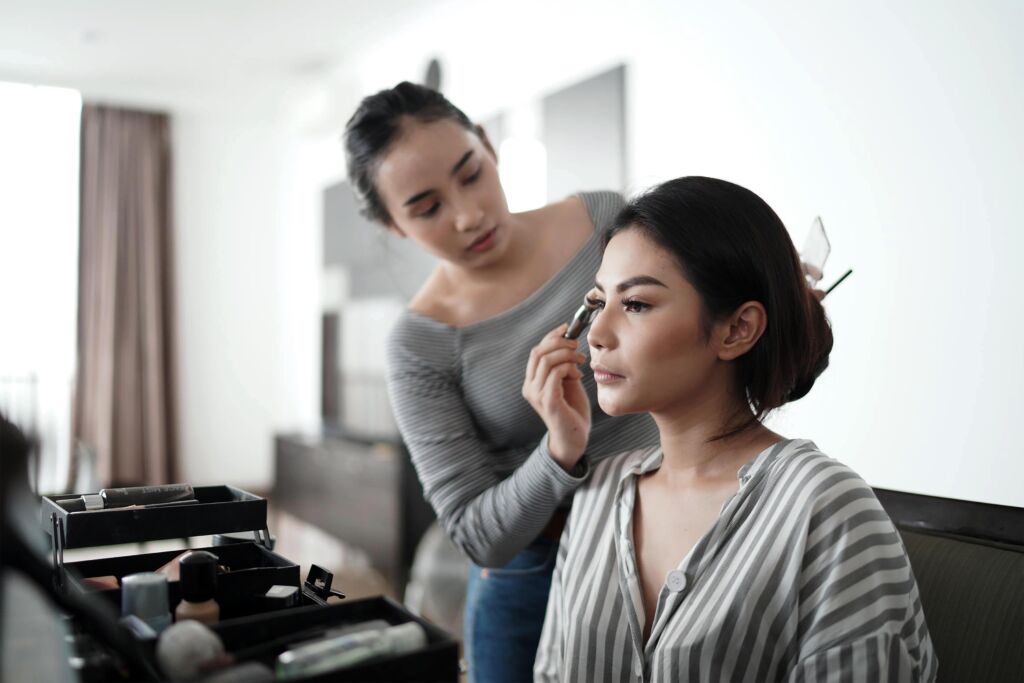 An early schedule will also give your artist ample time to order any products that they still need. Especially if you have special requests! Plus, if something needs changing or tweaking after the trial, they'll have enough time before the big day.
Remember that wearing something similar to what you plan on wearing on the big day during these makeup trials is essential. This will give you an idea of what your wedding day makeup will look like when paired with your wedding dress and accessories.


Come with Clean Skin
Ideally, come with clean skin—no foundation or moisturiser necessary. That way, when your artist applies the products, they can better assess how each product will perform throughout the day. If any allergies or issues arise during your practice, they will be more easily identified and treated prior to your wedding.
Be Open-Minded
Professional makeup artists know best when it comes to creating the perfect bridal make up look for your special day. Don't be afraid to give your makeup artist creative freedom when it comes to pushing boundaries or trying something new. Remember that this is only a practice run, so if something doesn't work out, there's always room for adjustments later on!
Communicate clearly with your artist about how much coverage or bold of a look you want. They will do their best to create something that works with their expertise and what makes you feel comfortable.
Start searching now for an experienced and talented artist who can make your dream look come true!
Makeup Artist and Hairstylist in South East Queensland
The Makeup & Hair 4 Brides marketplace allows you to search for available wedding hair and makeup artists for your wedding date. You can also check their profile and gallery and search for specific keywords or services on the website.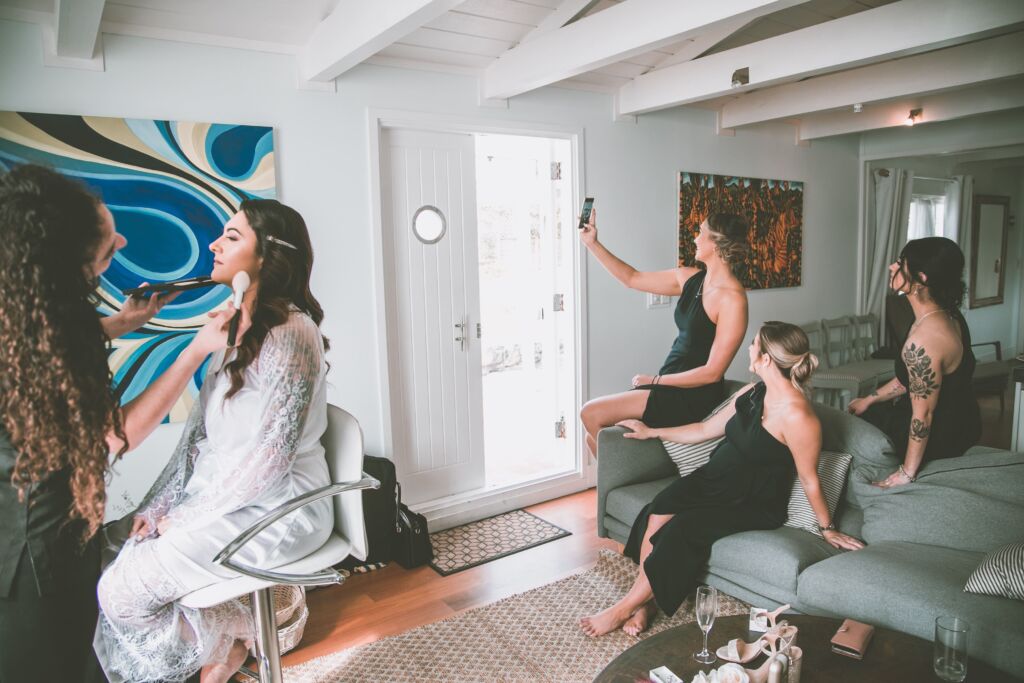 Once you've chosen a makeup artist and hair stylist, you can discuss your overall wedding theme. They can then design a look perfect for you and your bridal party.
Don't hesitate to ask your artist for a bridal makeup trial! They can assess your skin type and work with any sensitivities you might have to bring out your best features.
Getting ready for your wedding day should be an enjoyable experience! With practice and preparation ahead of time, you can achieve a beautiful bridal makeup look that fits perfectly within your vision.

With these tips in mind, we hope this helps make preparing for your bridal makeup trial easier and more enjoyable!
Have questions? Contact 4Brides here.