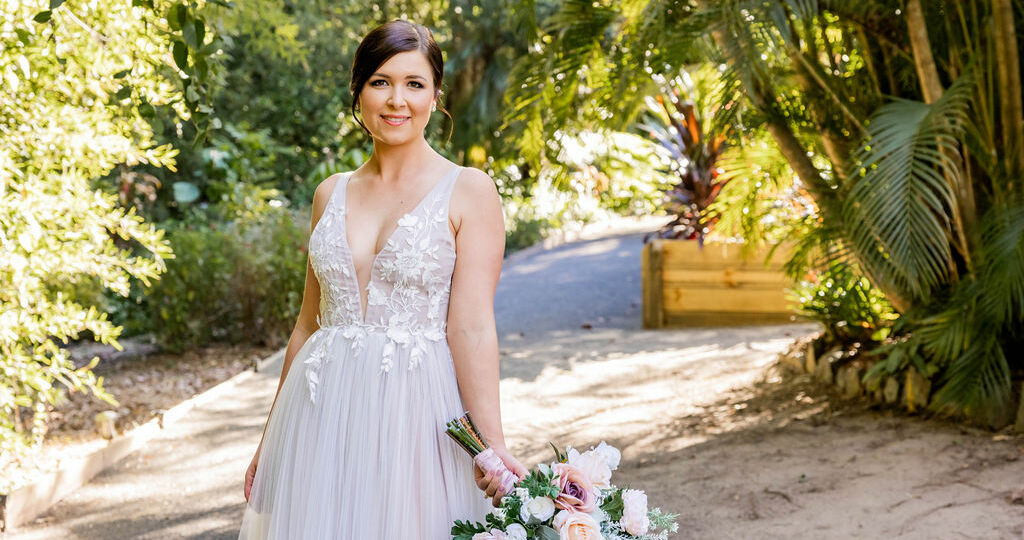 One of the most important days of your life is your wedding day, and you want everything to go according to plan. Every little thing counts, from the clothing to the hair and makeup. But there are a few mistakes that brides-to-be frequently make that might spoil their special day when it comes to bridal beauty.
Here is a list of bridal beauty mistakes to avoid so that your wedding day is ideal.
Trying Something New on your wedding day
You'll want to look and feel your best on your wedding day, and that is entirely understandable!
While it may be tempting to experiment with different hairstyles, cosmetics, or skincare regimens, it's important to keep in mind that unforeseen changes may not always go as planned. Consider sticking with what you know has previously worked effectively for you as an option. In this way, you'll feel secure and at ease and can fully enjoy your special day!
bridal Trial Run
Prior to your wedding, you can arrange a trial run with your stylist for your hair and makeup. This is an excellent opportunity for you to experiment with various styles and ensure that you and your stylist have a clear understanding of your desired look. As Ted Gibson said,
"This will give you and your stylist the opportunity to discuss different looks and make sure that you're both on the same page. It will also give you the chance to see how your hair and makeup will look on your wedding day."
Read more about Bridal Trial Run here.
The Perfect Bridal Look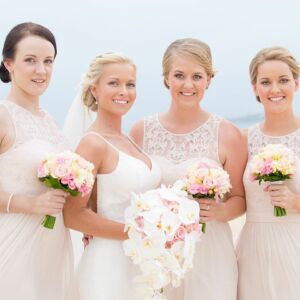 When it comes to bridal beauty, going for a natural appearance is often the most requested makeup look. Your natural beauty can be enhanced and you can look more effortless by using fewer hair or cosmetics items. You may also go for a full glam bridal look, that can produce a stunning and glamorous appearance on your wedding day.
"Keep Your Wedding Makeup Natural and Glamorous"
Choosing the right Artist for your wedding day
When it comes to bridal beauty, there's more to consider than just the color of your makeup.
Choosing a makeup artist for your wedding means more than just picking the right color. They should also consider weather and other elements that can affect your look. Find an experienced artist who knows how to adapt techniques and products for the season, whether you need a matte or dramatic look. Ensure a flawless bridal look by planning ahead and choosing the right makeup artist.
Your makeup artist may recommend using a matte foundation and setting powder to keep your skin looking fresh and matte. On the other hand, if you're getting married in the winter, your makeup artist might suggest a more dramatic look that will hold up against the cold weather.
So, when planning your bridal beauty look, remember to consider the environment you'll be in, and choose a makeup artist who can help you look your best, no matter what the weather brings.
Not Taking Care of Your Skin
Last but not least, skipping skin care in the weeks leading up to the wedding is one of the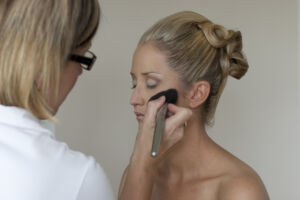 worst blunders brides make.
Your skin serves as the foundation for your makeup, so taking good care of it will result in a perfect appearance.
"Start taking care of your skin at least six months before your wedding day," suggests skincare expert, Dr. Barbara Sturm. "Use high-quality skincare products that are tailored to your specific skin type and needs. And don't forget to drink plenty of water and get enough sleep!"
One of the most important days of your life is your wedding, so you want to feel and look your best. You may make sure that your wedding day is beautiful by avoiding these common bridal beauty blunders.
Have questions? Contact 4 Brides Here