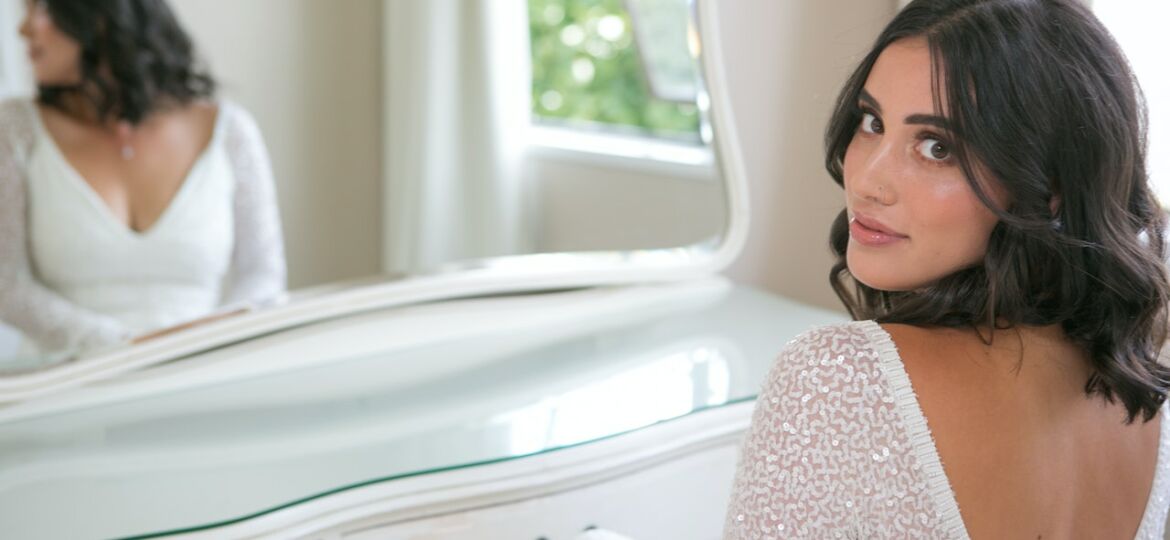 Your wedding day is one of the most important days of your life, and you want to look your absolute best. But with so many options available, it can take time to narrow down the right wedding hairstyle. Here are a few wedding hair tips on choosing the perfect style for your big day.
Your Face Shape
Different face shapes suit different styles, so it pays to know which wedding hairstyles work best for your face shape and which don't do much for your features. For example, almost any hairstyle will work well for you if you have an oval face shape; however, if you have a round face shape, an updo or side-swept bangs will elongate your face making it look longer and leaner.
Hair Type and Length
The type and length of your hair also play into which style is ideal for you. Finger waves, for example, are great for brides with thick hair, while brides with short hair can sport an edgy but romantic crop.
Certain up-styles won't be possible if you have short hair because they require longer hair lengths for hairstyling. If you have curly or very thick hair, there are certain styles that might not work well due to texture issues—it's best to consult a professional hairstylist who can recommend options based on these factors.
Your Hair Texture
Speaking of textures, keep in mind that not all wedding hairstyles will work with all hair textures—some styles require straight hair, while others need curly hair to look right. Consider whether or not you're willing to use styling products like curling irons and flat irons before deciding on a particular wedding hairstyle. It might also be worth considering getting professional advice from a stylist who knows how to create stunning looks based on texture and facial features.
Consider Your Dress and Veil
You should also consider your dress and veil when it comes time to pick out a wedding hairstyle. If you're wearing a strapless or off-the-shoulder gown, you may want to opt for an updo that will show off your lovely neckline and shoulders. If you have an elaborate tulle veil, an updo might not work as well as having your hair down in loose curls.
Think About Your Makeup and Jewellery with Your Bridal Hair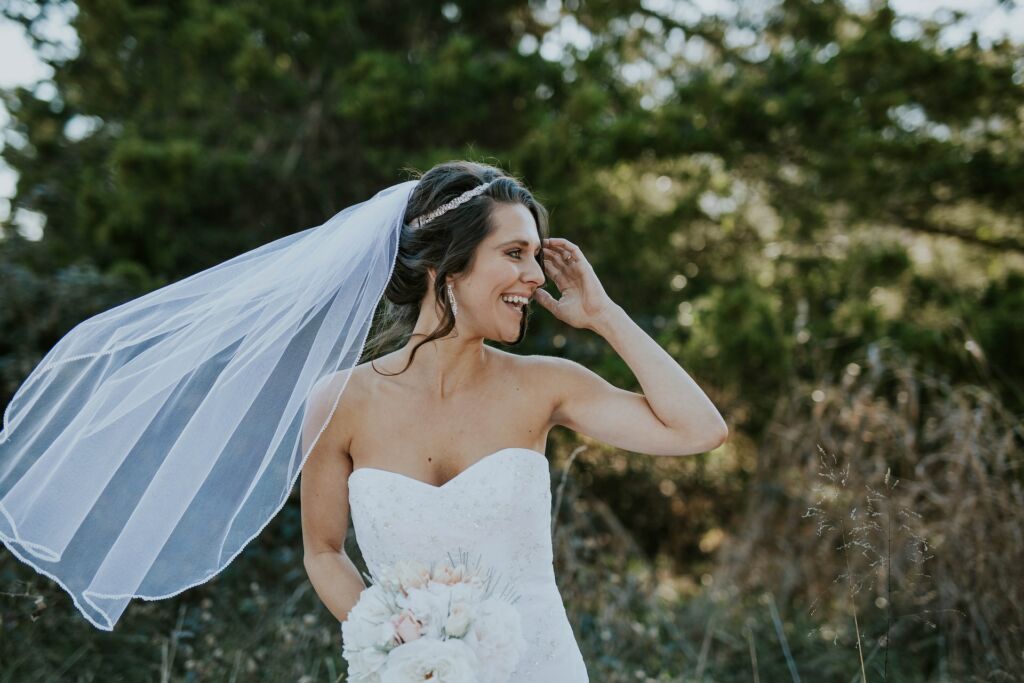 Your makeup and jewellery should also play into what type of wedding hairstyle you choose. If you already know what kind of makeup look you are going for – such as whether you plan on rocking a bold red lip or keeping things classic with natural colours – this will help guide what kind of wedding hairstyle will pair well with it.
Additionally, if you plan on wearing statement earrings or a necklace, choosing an updo might be best so that those pieces can stand out against your face and neckline rather than being hidden by long hair!



The Venue
Another factor to consider is where your wedding will take place. Is it outdoors or indoors? Are you getting married at a beach or in a church? How windy will it be? Windy conditions may disagree with certain styles, such as loose curls and wavy down-styles because they can cause them to unravel quickly and lose shape. And, of course, another essential factor to consider is your wedding theme!
Think About Timing
How long does it take for your hairstylist to create the wedding hairstyle? Ask them for an estimate so that when planning the timeline for getting ready on your wedding day, there's enough time allocated for wedding hair styling without feeling rushed or stressed out. You also don't want this step to take too long as other things need to happen before walking down the aisle – like putting on makeup and getting dressed!
Discuss Wedding Hair Options With Your Stylist
Once you know what bridal hairstyle fits best with your wedding attire and accessories, consult with your hairdresser about which style would look best, given the length and texture of your hair. They will be able to assess the type of hair tools needed and any other products that might be necessary to keep everything in place throughout the night!
Finding a professional stylist specialising in wedding day hair is vital when selecting your wedding hairstyle.
Perfect Wedding Hairstyles
Here are some of the best upstyles and bridal hair and makeup trends that you can try:
Natural makeup with a simple upstyle
Braided hairstyles (such as a romantic braided updo, braided crown, braided bun or a playful fishtail braid)
Deep side part (Where a center part can add softness, a deep side part can add a sexy edge to your look. This is great for brides who want a glam and voluminous bridal hair!)
Messy updo with face framing pieces (a more feminine and elegant style)
Statement hairpiece (great for a bohemian theme wedding!)
Discover more hair and makeup trends for any modern bride here.

Book a Wedding Hair Trial Appointment
Once you've narrowed down a few potential bridal hairstyles, try them before your wedding day. Before heading into the salon, you can bring the hair accessory or headpiece you will wear on your wedding day, so your stylist can get an idea of how it will fit your chosen hairstyle. It's also essential to explain what kind of bridal look you are going for before getting started for them to achieve the desired results.
A wedding hair trial will help ensure everything runs smoothly and give you peace of mind knowing there won't be any last-minute surprise hiccups or bad hair days!
Hair Stylist Sunshine Coast
Choosing the perfect wedding hairstyle isn't easy, but it doesn't have to be overwhelming! Considering your dress, makeup look and jewellery pieces beforehand and discussing potential options with a professional hairstylist can make selecting the perfect finishing touch to your wedding day look simpler!
The Makeup & Hair 4 Brides marketplace allows you to search for available hair stylists and makeup artists for your wedding date, check their profile and gallery, and search for specific keywords or services.
With these tips in mind, all that is left is picking which hairstyle fits best with your personal style and what makes you feel most beautiful and confident on your special day!
Have questions? Contact 4Brides here.