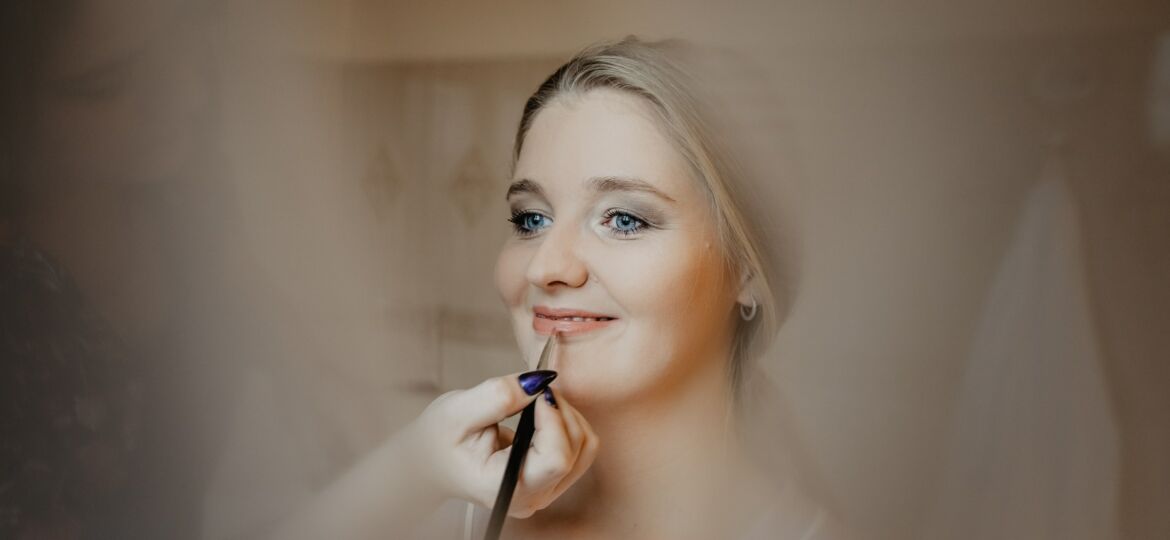 Your wedding day is one of the most important days of your life. You plan every detail carefully, and you want everything to be perfect. Your hair and makeup are no exception. You've probably spent hours scrolling through Pinterest and Instagram, looking for inspiration for your wedding day look. But as any professional makeup artist will tell you, what looks good in photos doesn't always translate into real life. To help you avoid potential beauty disasters on your big day, we've compiled a list of the five most common bridal makeup mistakes—and how to avoid them.
Skipping the trial when undecided about your wedding makeup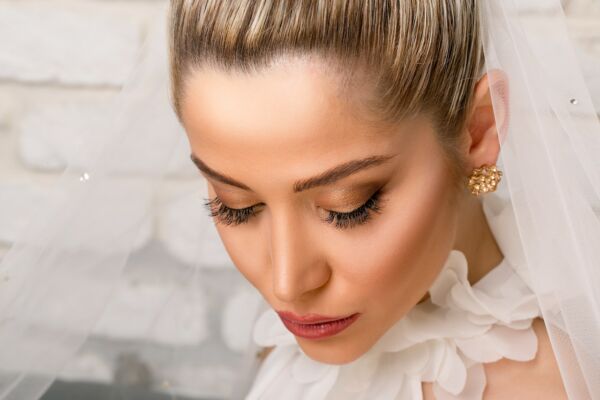 This is perhaps the most crucial of the common bridal makeup mistakes you can commit from this list.
We get it—you're on a budget and want to save money where you can. But trust us when we say that your wedding day is not the time for trial and error with your makeup artist, especially one you have never met.
Make sure you book a trial run with your chosen makeup artist well in advance to have peace of mind knowing that you'll love your final look. And don't forget to bring photos of wedding makeup looks you love or hate! That way, you'll have a reference for what works and doesn't.

Experimenting with a new look can be a bridal makeup mistake
Your wedding day is not the time to experiment with a new makeup artist or try out a new look without having a trial with that makeup artist beforehand. A good makeup artist will advise you on choosing a look that complements your natural features and the overall theme of the wedding. The goal for that special day is to enhance your natural beauty, bring out your natural features and give you a defined and finished look. You want to look at the pictures years from now and recognise yourself, albeit a glamorous version of yourself. Test out any new look you like with a makeup trial first.
Wearing dramatic or trendy bridal makeup can be a regrettable mistake
Following makeup trends and fashions can be very tempting; however, with a wedding day being captured on film forever, we recommend steering clear of following too many harsh trends. Trendy wedding makeup with dramatic facial changes can age your images quickly. Of course, you can be a bit more creative with your makeup, but it becomes one of the common bridal makeup mistakes when you forget to think about the timelessness of your look as well. In the future, you want to be able to look at your wedding day pictures, recognise yourself, and still look modern and relevant.
Minimal (or worse, a DIY!) look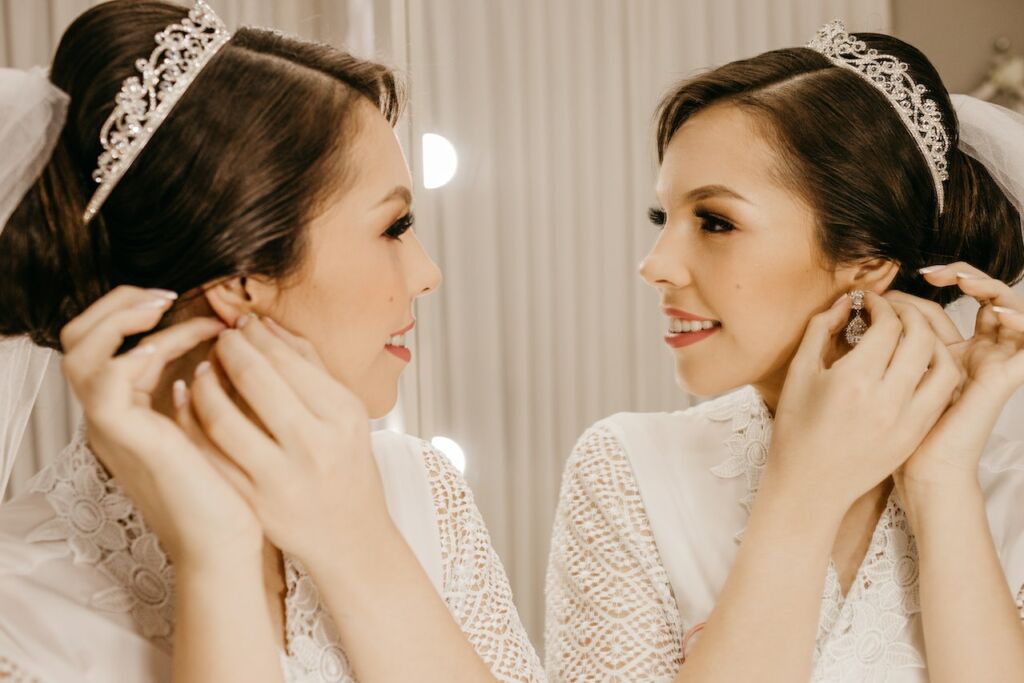 Yes, we mentioned less is more, so you might be surprised this is one of the common bridal makeup mistakes on our list, but trust us when we say that your wedding day is not the time to do a "just powder" or, worse, DIY look!
You probably don't wear makeup on a typical day or only apply it when necessary. You probably think you can do something "simple" or "minimal" for your big day. Unfortunately, this "minimal look" (and we mean just tinted moisturiser, mascara, and lip balm) is not going to look good in photos! This is one case where it's worth splurging on a professional. They'll be able to create a natural bridal look that lasts all night, looks great up close but also photographs well without you having to worry about touch-ups or melted mascara.

Getting a skin treatment the day before your wedding
Skin gets easily aggravated when you are stressed. You should avoid getting intensive treatments on your skin a week before your wedding day. Also, do not wax or shave your face the day before your wedding. You want to keep your skincare routine simple to help your skin rest before your special day.
Planning your wedding day look can be daunting—but it doesn't have to be! Just avoid these bridal makeup mistakes, follow our tips, and you'll be well on your way to achieving a bridal look you won't regret.
Are you looking for a professional makeup artist or hair stylist for your wedding? The Makeup & Hair 4 Brides marketplace allows you to search for available artists/stylists for your wedding date, check their profile and gallery, and search for specific keywords or services.
Have questions? Contact 4Brides here.