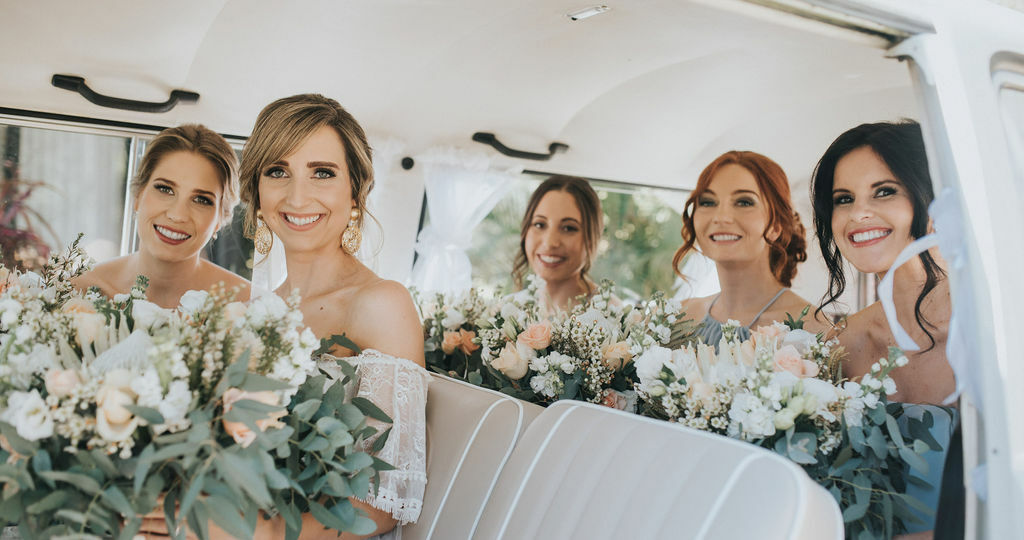 You want your bridal hair and makeup, as well as everything else, to be flawless on your wedding day.
It can be difficult to find a skilled hair and makeup artist for a wedding, so don't worry.
We'll walk you through the process of locating the ideal hair & makeup artist that can bring your wedding day vision to life, right in your local area.
Define Your Wedding Style
It is critical to determine your wedding style before beginning your search. Is your style romantic, bohemian, classic, or modern?
Understanding your desired aesthetic will assist you in locating makeup artists and hair stylists who specialize in producing that look.
Spend some time gathering ideas from wedding magazines, online platforms, or even celebrity styles that speak to you.
Utilize Online Directories

In today's digital age, online directories are a bride-to-be's best friend.
Websites like Makeup & Hair 4 Brides provide comprehensive listings of makeup artists and hair stylists specializing in bridal looks.
By entering your location or using the "near me" feature, you can discover talented professionals who are conveniently located within your area.
Check Portfolios and Reviews
Once you've found a few potential artists or stylists near you, it's time to dive into their portfolios.
Most professionals showcase their work on their websites or social media platforms. Take the time to browse through their portfolios and assess if their style aligns with your vision.
Additionally, don't forget to read client reviews or testimonials to gauge the quality of their services and the satisfaction of previous brides.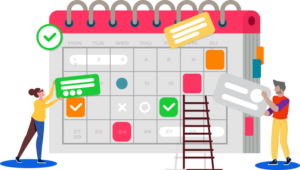 Schedule Consultations
Consultations are crucial when it comes to finding the right makeup artist and hair stylist.
Reach out to your shortlisted professionals and schedule consultations to discuss your ideas, preferences, and expectations.
Use this opportunity to ask questions about their experience, the products they use, and their availability on your wedding day.
A consultation will also give you a chance to assess their professionalism and rapport, which are vital for a smooth and enjoyable experience.
Trial Sessions
If possible, consider booking trial sessions with your top choices.
Trials allow you to test different looks, experiment with various hairstyles, and ensure that the artist or stylist understands and can execute your desired bridal look.
Remember to bring inspiration photos and any accessories you plan to wear, such as a veil or hairpiece.
This trial will give you peace of mind, knowing exactly how you'll look on your special day.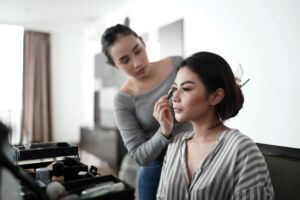 Finalize the Booking
Once you've found your perfect bridal makeup artist and hair stylist, it's time to finalize the booking.
Ensure that you have a written contract that outlines all the details, including the services provided, the agreed-upon rates, and the schedule for the wedding day.
Remember, your wedding day is a once-in-a-lifetime event, so take the time to find professionals who will make you feel confident, beautiful, and radiant as you walk down the aisle.
Read more here Finding The Right Style For Your Big Day
Have questions? Contact 4Brides here