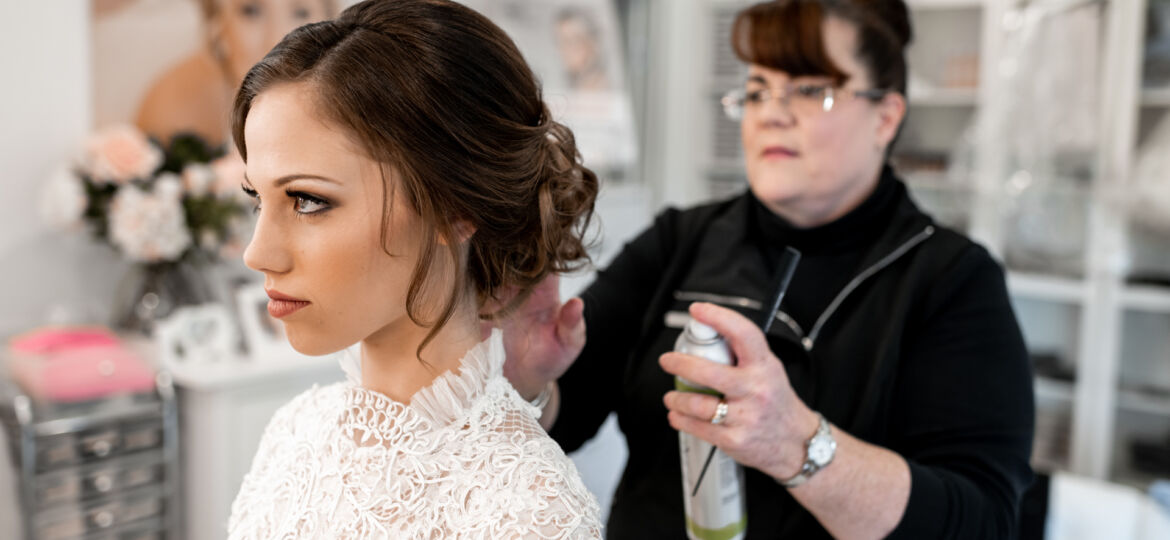 "Day in the Life of a Wedding Makeup and Hair Artist" is a thrilling and rewarding experience that starts with preparation and organization.
Do you ever wonder how makeup artists and hair stylists manage their career on a daily basis?
A wedding makeup artist's and hair stylist's day is a flurry of activity. They get up early to get ready for the day ahead, starting with gathering their supplies. They make sure that everything is organized and available for usage, a night before the wedding, from brushes to hair dryers.
One of the most significant occasions in a person's life is getting married, and for the bride, the big day calls for flawless hair and makeup. Wedding hair and makeup artists' work is nothing short of spectacular. They have the ability to transform any common appearance into something unique and memorable.
To make the bride look radiant and beautiful, they work with her natural features and enhance them.
In short, they make our big day look like it came out from a movie.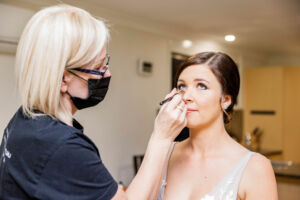 The makeup artist and hair stylist remain calm and focused during the lengthy process of achieving the ideal wedding appearance. The bride's skin tone, clothes, and accessories are all carefully scrutinized. They create a long-lasting, faultless appearance that will last the entire day using the best tools and methods.
Apart from the bride, the makeup artist and hair stylist also work on the bridesmaids and other members of the bridal party. They ensure that each person looks their best, with a unique look that suits their individual style.
At the end of the day, the wedding makeup artist and hair stylist take pride in their work.
They have helped make the bride's dream come true, and have played a crucial role in creating a memorable and joyous occasion. They know that their work will be captured in photographs and memories that will last a lifetime.
In conclusion, a day in the life of a wedding makeup artist and hair stylist is full of excitement and joy. They use their creativity, talent, and expertise to make the bride and her party feel beautiful, confident, and unforgettable. It's a rewarding job that allows them to share in one of the most important days of a person's life.
Get more tips on how to choose the right bridal makeup artist.
Need help on navigating the 4 Brides Marketplace?