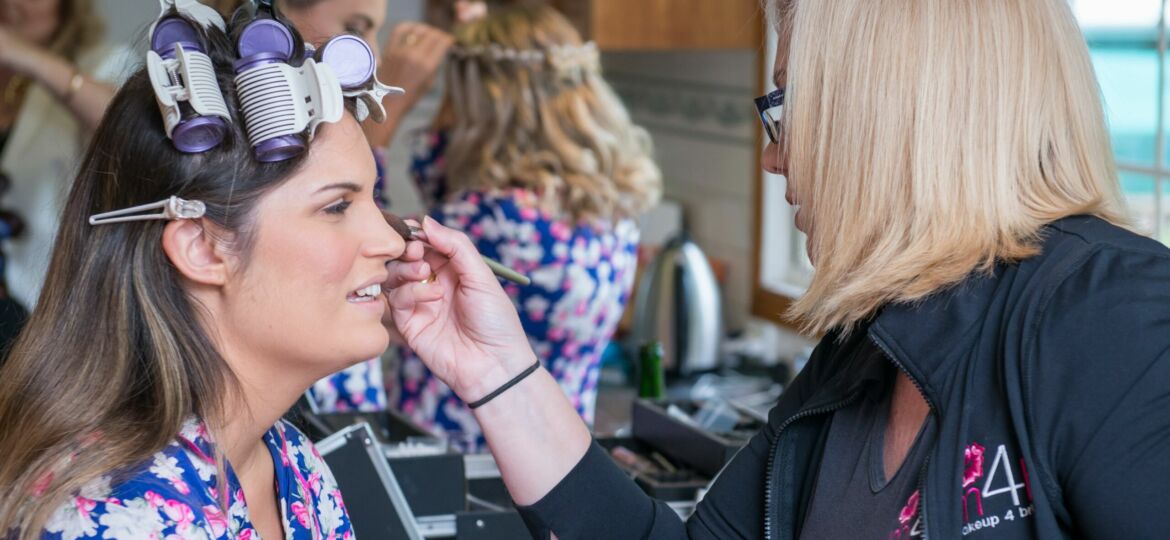 The magic of hair and makeup may help you look and feel your best on this special day if you're a bride.
One of the most important and treasured days in a person's life is their wedding day.
did you know?
The perfect hairstyle and makeup may bring out your beauty and give you a radiant, unforgettable, and self-assured appearance. The power of cosmetics and hair is incredible. A talented hair and makeup artist may elevate your appearance from basic to outstanding. They can highlight your eyes, cheeks, and lips to give you a perfect, glowing appearance by bringing out the finest in your natural features.
*Click on each photos to view individual stylist's 4 brides profile*
Although hair and makeup can be relaxing and fun, a wedding day can be stressful. 
You can take a seat, unwind, and let the professionals do their thing. They'll pay attention to your suggestions, and you two may work to design a look that is totally you. A skilled hair and makeup artist will also utilize top-notch supplies and methods to make sure your appearance holds up all day. 
They know how to design a look that will survive the elements, be sweat- and water-proof, and keep you looking great all day.
In addition to making you look beautiful, hair and makeup may make you feel wonderful. You feel more self-assured, happy, and prepared to take on the day when you look your best. Knowing that you look and feel fantastic allows you to concentrate on enjoying your wedding day.
Finally, it should be noted how effective hair and makeup may be on your wedding day. It can accentuate your inherent beauty, increase your self-assurance, and give you an unforgettable feeling. Talented hair and makeup artists can do wonders, putting together a look that is especially you and making sure you feel and look your best on your special day. So sit back, unwind, and watch the magic unfold!
Want the perfect hairstyle for you wedding day? Read this Wedding Hair Tips
Need help on navigating the 4 Brides Marketplace?